Unfortunately I haven't been too good at listing new challenges here, and one part of that is my perfectionism as all posts have to be
just so
with links, pictures, lists etc. That's no good, as it keeps me from posting at all when I don't have the time to do it right and update my template as well, so this is a catch-up post with some of the challenges I haven't listed here yet. I'll list the finished ones in a different post to try not to make this FAR too long.
---
100+ Reading Challenge - DONE!
Read 100 books in 2008. I've currently read 78 so I'm well on my way here :-)
Read book #100 in June :)
---
I Heard it Through the Grapevine - DONE
Read 3 books recommended by others from May-Nov. So far I'm not doing too well with this one, because people aren't recommending me enough books! Get to it, people! ;) The list:
*
Wild Swans
- Jung Chang
*
Me and Mr. Darcy
- Alexandra Potter
*
Obernewtyn
- Isobelle Carmody
---
Jane Austen Mini-Challenge - DONE
Read or watch two books/movies related to Jane Austen in 2008.
Read:
Mrs. Darcy's Dilemma
- Diana Birchall
Read:
Me and Mr. Darcy
- Alexandra Potter
---
Short Story Challenge - DONE
Read 5 short story collections by 5 different authors.
*
Down to a Sunless Sea
- Mathias Freese
*
Just So Stories
- Rudyard Kipling
*
Across the Miles
- L.M. Mongtomery
*
Nine Unlikely Tales for Children
- E. Nesbit.
*
Sorry, The Stork Takes No Returns
- Claire Bowen
---
Nineteenth Century Women Writers - DONE!
Read 6 books in 2008 written by Nineteenth Century Woman Writers.
*
Eight Cousins
- L.M. Alcott
*
Rose In Bloom
- L.M. Alcott
*
The Rosary
- Florence L. Barclay
*
Vilette
- Charlotte Bronte
*
Nine Unlikely Tales
- E. Nesbit
*
Heidi
Johanna Spyri
---
Soups On!
I love cooking and though I seldom have time to experiment much, I always enjoy reading cookbooks and trying new recipes. I now have more than 11 months (until March 31st, 2009) to read through 6 cookbooks and make at least one recipe from each. The cookbooks can be old or new, official or homemade - the important thing is to try out some new recipes.
*
Saving Dinner
- Leanne Ely
* ??? - Jamie Oliver
* Smoothies - ???
* Asian Cookbook - ???
* Mum's Cookbook - my mum :)
* Frk. Jensens kogebog - Frk. Jensen
---
Wind-up challenge - DONE!
Read 1-3 books you've read more than 50 pages of before May 1st and then abandoned. Timeframe: May 1st-Nov 15th.
I'll pick between the following: Possession, Dune, Gone With the Wind, House of the Spirits,
We Need To Talk About Kevin
,
Life of Pi
, Couple's Comfort Book.
---
Pub 2008 - DONE!
This year, read 8 books published in 2008. The books cannot be childrens/YA as we're 'at the pub'.
*
My Name Is Will
- Jess Winfield
*
Between the Sheets
- Rebekka Wells
*
Hollywood Crows
- Joseph Wambaugh
*
Seduced by a Spy
- Andrea Pickens
*
Mrs. Darcy's Dilemma
- Diana Birchall
*
Mercy Street - Mariah Stewart
*
The Host
- Stephenie Meyer
*
The Hunted
- Mike Delloroso
All enjoyable books, but my favourite was without a doubt
The Host
. It stood head and shoulders above the rest.
---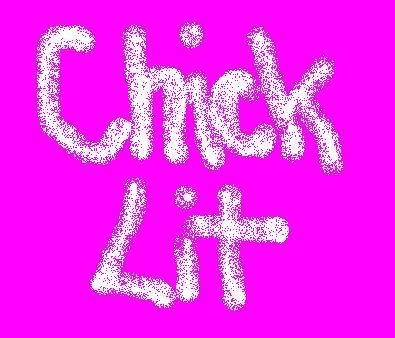 Chick-lit - DONE!
Read 3 chick-lit books between June 1st and September 1st.
*
Where Rainbows End
- Cecelia Ahern
*
When She Was Bad
- Louise Bagshawe
*
The Rosary
- Florence L. Barclay